ACT Guardian Nationwide Disaster Planning
Protecting Assets, Costs and Time.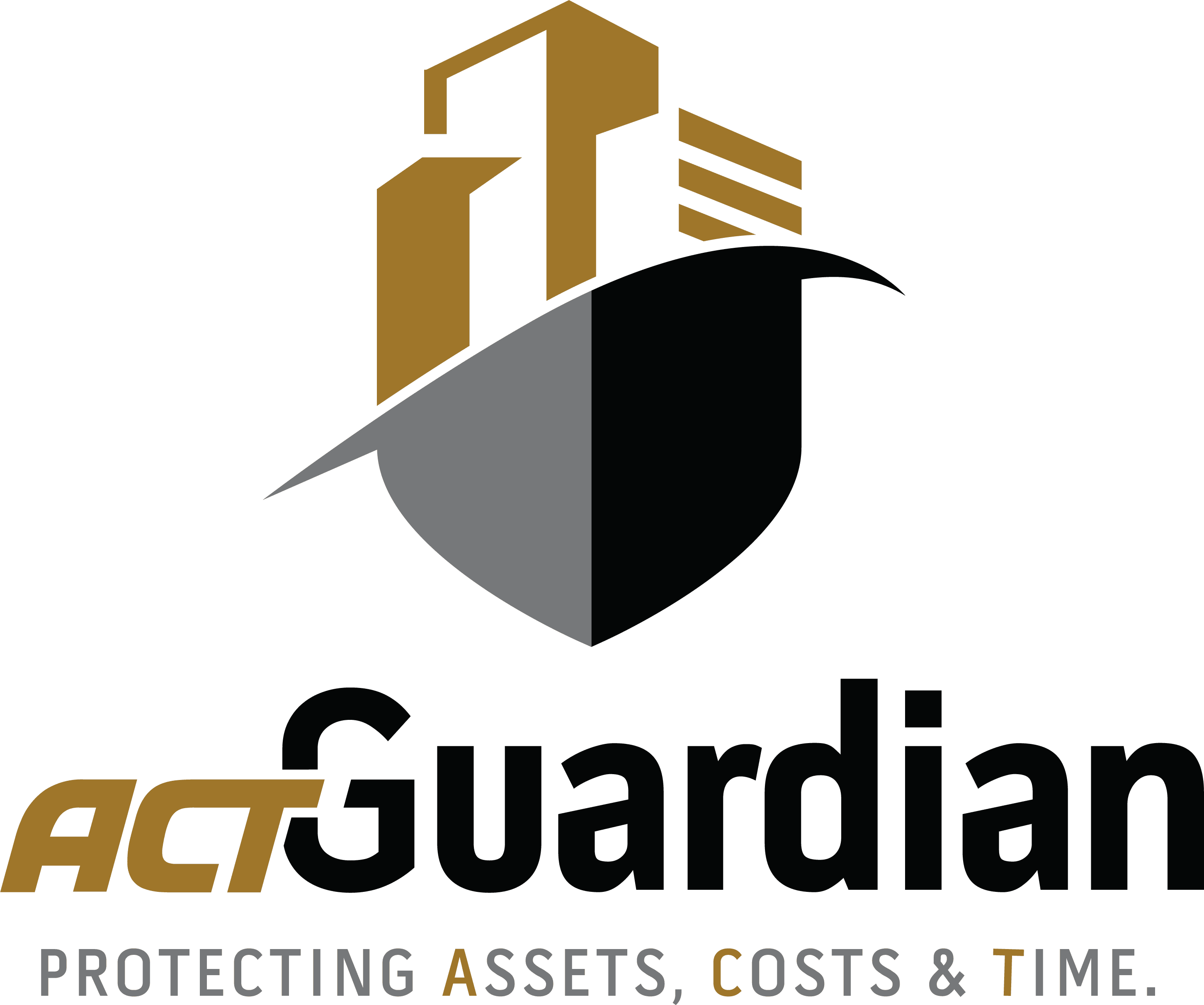 The ACT Guardian program is a proactive approach to disaster planning and response for businesses. Whether it's preparing for, or recovering from water, fire or storm damage, we can help. We'll guard your property along with your time and investment so you feel safe on all fronts. It's like an imaginary shield protecting your properties when you need it the most.
How ACT Guardian Works
We get to know you and your business operations and facilities long before disaster strikes.
1. Disaster Readiness Plans
First, we work with each property in your portfolio to develop a disaster readiness plan. By working with the property to gather site specific details, we can expedite our response time and address your specific needs during a crisis.
This information can help reduce the size and scope of the damage.
For example, knowing where water shutoff valves are can considerably reduce damage during a water line or sprinkler break. If a generator is needed, ACT will know in advance what the size, amp and phase requirements are so that we can dispatch the right equipment without delay.
Keeping Employees in the Know
Your properties will receive an ACT Guardian Emergency Disaster Contact Packet containing:
Posters
Magnets
Wallet cards
Instructions on downloading the ACT app
Link to our online training videos
2. Customized Service Standards
Next, ACT will work with your team to develop a customized service standard that serves as a guide any time you need our services.
This ensures that every job is managed according to your goals and standards, so you can focus on getting your business back to business after a disaster.
3. Critical Response Units (CRU
s

)

If a disaster should occur, our CRUs stationed remotely across the country are on deck, ready to help with recovery and restoration. This segment sets ACT Guardian apart and makes a disaster something that companies can master, faster. Rather than searching for a company who can do the restorative work needed, ACT Guardian CRUs are prepared with a roadmap, tailored to your business, on how to address the damage caused.
Getting Under ACT Guardian's Wing Is Easy
Send ACT your property list
We'll send each property an emergency packet and follow up to introduce the ACT Guardian program.
ACT will help you develop a Disaster Readiness Plan and Customized Service Standard and for all of your properties.
CALL
888-747-1515

TO GET STARTED TODAY.